Get Affordable Rakhi Sets Online for Your Loving Bros Only at Rakhi.primogiftsindia.com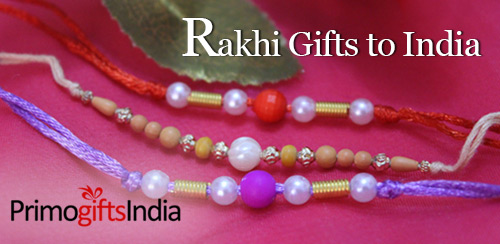 The festival devoted to most loving and enduring bond shared between brother and sister, Raksha Bandhan is once again round the corners and will fall on 18th of August in 2016. This promising festival is vastly celebrated in throughout India and different parts of world with much excitement and passion. Rakhi tying, exchanging gifts, treating each with sweets, family gathering, and fun and frolic all around are the aspects of this event.
With the rapid growth in technology, ways of celebrating Raksha Bandhan has been changed a lot from its conventional form. Emergence of online Rakhi shopping portals adds hilarity to the Rakhi festivity as it enables people to access to online Rakhis, Rakhi gifts, and a lot more associated with Raksha Bandhan festivity with the comfort of sitting back at the home. Even people can Send Rakhi for Brother (http://rakhi.primogiftsindia.com/rakhi-for-brothers-766.html) and Rakhi gifts for siblings through the corners of the globe for their overseas siblings.
Rakhi.primogiftsindia.com is such one online Rakhi shop in India, which is a promising name in this industry and it offers huge and exciting collections of online Rakhis, Rakhi gifts for brother and sister both, Rakhi combos, Rakhi gifts hampers, and even Rakhi Sets for Brother at affordable price points. Additionally, it offers amenity to deliver these products related to Rakhi festivity to different parts of India and overseas countries effortlessly and rapidly.
The portal has an unmatched collection of Rakhi Sets online and Family Rakhi Sets to facilitate those sisters who are blessed with many brothers and cousins. These Rakhis sets come with combination of 2 Rakhis, 3 Rakhis, 5 Rakhis and more. Have a look on Rakhi sets available on the portal as:
Set of 2 Dazzling Rakhis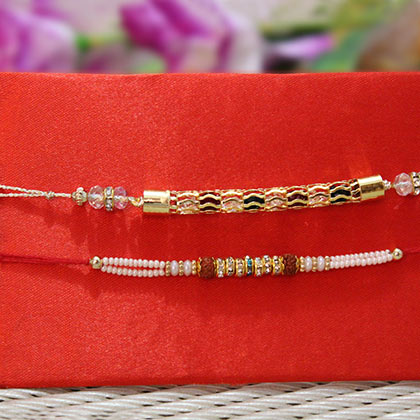 This Rakhi set is ideal for your two loving brothers and even you can choose your two favorite Rakhis available on the portal in this set. Rather than opting for two separate Rakhis, choosing set of 2 Rakhis would be affordable.
Set of 3 Premium Rakhis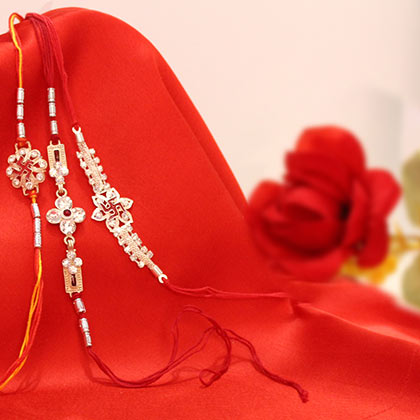 Set of 3 Rakhis (http://rakhi.primogiftsindia.com/set-of-3-rakhis-73.html) is also can be combined with 3 premium Rakhis from Silver, Mauli, Sandalwood, Zardosi, Designer, Auspicious, Lumba, Kundan, Pearl and more Rakhi types. You can send a box full of luscious traditional Indian sweets to add sweetness to the festivity.
Set of 5 Glorious Rakhis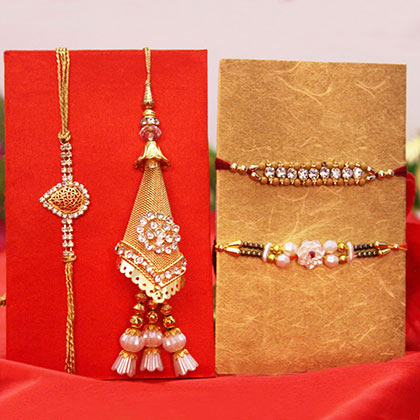 This Rakhi set is appropriate for those sisters who have big combined families with many brothers and cousins. By choosing Set of 5 Rakhis they would avoid hectic of picking 5 Rakhis individually and moreover combined set of 5 Rakhis would be more pocket friendly.
Family Rakhi Sets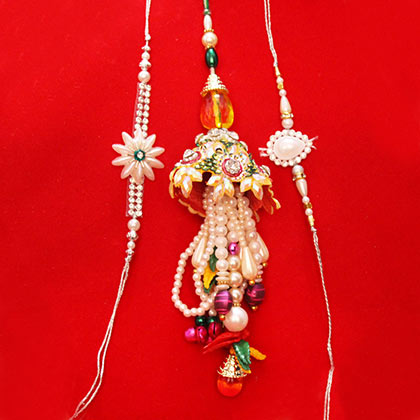 Family Rakhi Sets (http://rakhi.primogiftsindia.com/family-rakhi-sets-727.html) are intended for those who want to convey love and affection to their brothers, cousins, and nephews collectively. These Rakhi sets for Family enclose beautifully crafted Rakhis inn diverse patterns, shapes, colors and designs.
To acquire these Rakhi Sets Online at market leading price points, log in to rakhi.primogiftsindia.com. Moreover, you can get delivered Rakhi sets to the different cities and towns of the country and overseas destination speedily and hassle free.