Raksha Bandhan – Not Just a Festival but An Emotion!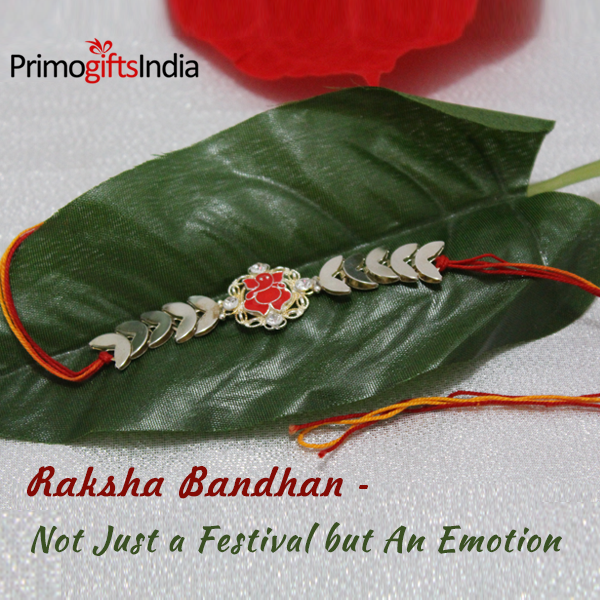 Today in this rapidly developing world, our passion, dreams and monotonous work has played a major role in taking us away from each other. The nostalgic memory of tying a Rakhi on the wrist has become a thing of the forgotten past. However, online Rakhi selling and delivering websites have helped us to send Rakhi gifts to our brothers (http://rakhi.primogiftsindia.com/rakhi-gifts-for-brother-47.html) irrespective of where we live. The ritual of Raksha Bandhan takes place on the full moon day of the Hindu month of Sharavan. A thread which sisters' tie is rightly called "Rakhi" and pulsates with sisterly love and uplifts sentiments.
I was a single and pampered child. As I grew up I did not have to share my toys and things with anyone, had a whole room to myself and never felt neglected. However, even then sometimes I felt a spasm or a feeling of emptiness as I sat alone in my room with no one to talk and no one to irritate me. I had my friends but they too could not fill that loneliness. I grew up and was married in a joint family. I got exceptionally close with my brother and sister in-law and to my delight, my brother in-law loved me unconditionally.
Last year, my husband got a job in Singapore and we had to shift there. I was grieved at the thought of leaving behind those who loved me the most. Till last year we celebrated Raksha Bandhan with great pomp. So, this year I decided to send Rakhi for brother in-law. I found a really amazing website called Rakhi.primogiftsindia.com which has an excellent record of delivering Rakhi bands all over the world. I got lots of gifts and a Rakhi for my brother here.
A wide range of splendid Rakhis are available online to suite everyone's needs. I found beautiful Bhaiya-Bhabhi Rakhis which come in a set of two. Lumba Rakhis (http://rakhi.primogiftsindia.com/lumba-rakhi-743.html), a traditional Marwari Rakhi is also a trend nowadays. These designer Rakhis (http://rakhi.primogiftsindia.com/designer-rakhis-725.html) are tied by the brother on his sister's bangle. You can also get various fancy Rakhis such as silver Rakhis and golden Rakhis and send Rakhi for brother. Kids love Rakhis with cartoon pictures and cut-outs. You can get a variety of attractive kids' Rakhis for the kids of the family.
I bought a beautiful pair of Bhaiya-Bhabhi Rakhi (http://rakhi.primogiftsindia.com/bhaiya-bhabhi-ki-rakhi-122.html) for my brother in-law. I also purchased a bag full of gourmet chocolates for my sister in-law and a tin of sugary, luscious Rasgullas for my brother in-law. On receiving them, their loving phone calls made my day.
Rakhi.primogitsindia.com has helped me to send Rakhi gifts for my brother-in- law and justifiably proved that the bond of love defies the laws of distance and time.