Revitalize the Pristine Bond with Online Rakhi for Your Affectionate Brother!
Raksha Bandhan is a festival that celebrates the beauty of siblinghood, their bond and their relationship. This festival occupies a special place in the hearts of every sibling. Undoubtedly, sibling's relationship is the purest form of relationship on earth and hence, fostering them is a must. On this auspicious occasion siblings showcase their love and affection for each other with gifts, wishes and prayers.
Rakhi celebration marks the tying of Rakhi by sisters on the wrist of their brother. With the dawning of online shopping sites, Rakhi celebration has undergone a sea change primarily in the appearance and pattern of the thread use during this festival. Now, Rakhi with ultramodern touch such as Designer Rakhi for Brother or Silver Rakhi for Brother is dominating the online market.
At Rakhi.Primogiftsindia.com you can Send Rakhi for Brother from anywhere and to anywhere, purchasing from the wide range of online Rakhi available.
Here are some of the best collections of online Rakhi exclusively available for your affectionate brother:
Bracelet Rakhi for your dear brother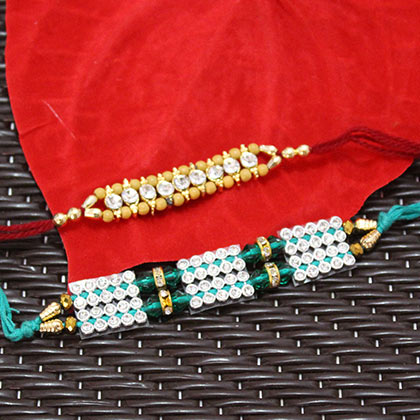 With the arrival of various online shopping sites, choosing and sending Rakhi of one's choice is not a torture anymore. Bracelet is very trendy among men especially young boys because this piece of awesome looking metal can also be used as an accessory. On this upcoming Raksha Bandhan you can send attractive and good looking bracelet Rakhi for your dear bro. You can find bracelet Rakhi made of various metal, steel, silver or gold.
Designer Rakhi for your affectionate brother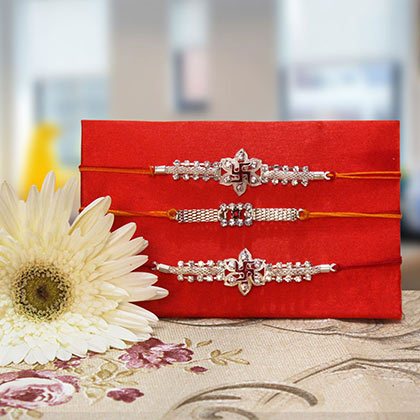 Unlike offline market, online shopping sites have given wider opportunities and options of Rakhi to choose from. A sophisticated looking designer Rakhi is one of the trending Rakhis at the moment. Well known for its varied designs and patterns this Rakhi will certainly add charms to the celebration. Hence, sending this fashionable designer Rakhi will surly elate your brother.
Handcrafted Rakhi for your adorable brother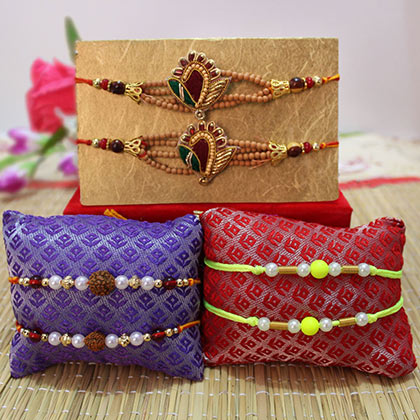 With varieties of stunning online Rakhi available, you can also dispatch exquisite piece of unique handcrafted Rakhi for your brother. This Rakhi with its rare design and pattern is one of the most sought after Rakhis in recent times. This Rakhi is not a creation of machine but is beautifully crafted by hand and hence, stand out from the rest.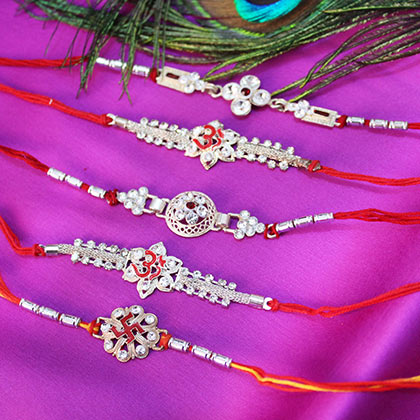 Rakhi plated in dazzling silver is one of the most demanding Rakhis at present. This Rakhi with its grand look and well polished appearance is a treat to the eye of buyers. This Rakhi goes well on every wearer and is the emerging Rakhi of present day's celebration. You can express your love and affection to your brother living far from you with this shimmering silver Rakhi(http://rakhi.primogiftsindia.com/silver-rakhi-735.html).
Rakhi sets for your admirable brothers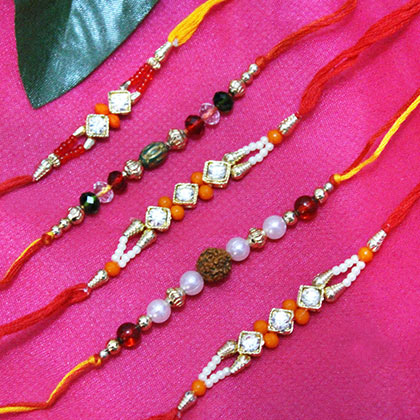 Online sites also accommodate the requirements and preferences of buyers by availing wonderful range of Rakhi sets for bigger family. You can display your love and concern for your caring brothers by sending beautiful Rakhi sets such as set of 2 Rakhi, set of 3 Rakhi, set of 4 Rakhi or set of 5 Rakhi. This gesture of yours will make your brothers feel so special on this very day.
Online Rakhi or Offline Rakhi: Which is better?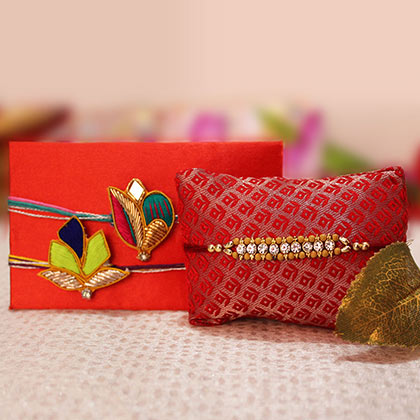 Buying offline Rakhi is time and energy consuming. Delivering Rakhi through offline mode is unpredictable and uncertain. Running after post office and courier service is a hectic task. Now, with the onset of online Rakhi sites, people can shop from home and the items sent using online mode are reliable and safe. Online shopping sites are accurate, quick and safe. With their accurate and superior service quality sending online Rakhi has become a much practical affairs of the day.
You can log on to http://rakhi.primogiftsindia.com/ and experience the thrill of buying and shopping online Rakhi for your brother on this forthcoming Raksha Bandhan.